How to take "likeable" photos that inspire conservation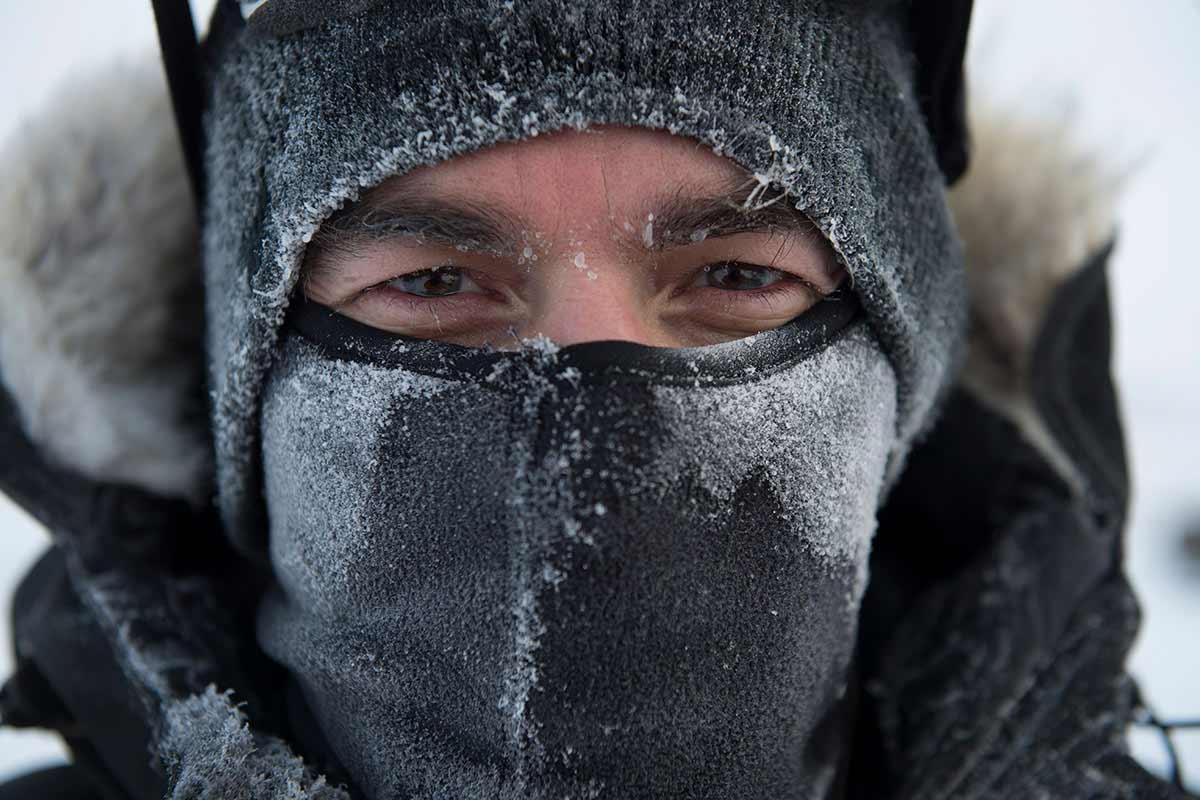 Conserve nature and get iconic snaps with tips from conservation photographer Neil Ever Osborne.
Neil Ever Osborne is a conservation photographer and filmmaker who specializes in visual storytelling. He's a photographer-in-residence for Canadian Geographic, a Nikon Ambassador and a Fellow of the International League of Conservation Photographers.
"Conservation photography is about getting your images in front of the right people," says Neil. "Show the right video or picture to the right person, and you can change hearts and minds. Photography may not be responsible for the change, but it is the catalyst — it gets the dialogue started about making change."
Neil has used his work to build alliances and start conversations with various organizations interested in reducing their ecological footprint.
His dedication to producing images that can change a person's mind on conservation also inspires his social media followers. Images on his Instagram feed routinely document the link between people and planet — and below, he shares some tips for amateur photographers who want to take similarly inspiring images.
 
What sort of planning do amateur photographers need to do when taking photographs in conservation areas?
NEO: The first thing I suggest people do before they enter a pristine area or protected space is to consult with the powers that be to find out what the rules are in that area. This may be an ecologist, biologist or conservation/park staff. Get to know who these people are and have an in-person conversation with them. This is far better than just following the rules on the official website because you'll get tips on where to go for the best photographs, as well as learn about any specific rules you have to follow. You also want to leave no trace and pack everything out that you take in.


Any tips on taking a good nature photo with a smartphone?
NEO: Try to keep it simple and be patient. You can create the most powerful imagery with three things: composition, light and a decisive moment. The moment could be a smile, a gesture or a specific action that an animal takes. The first 10 shots may not work, but the gesture in the eleventh shot brings it to another level.
Patience is very important. You have to wait for a scene to unfold, and sometimes this means staying in one place for a while. When we go out into the field, our goal is to make one amazing image a day. If we get that, we go home happy.
 
What else can photographers do to take better photos?
NEO: Get closer to the subject. Try to find the perspective you haven't seen before. Try to take 10 images without moving, and make those images as different as possible. This makes you change your perspective and think outside the box.
Any tips for photographing wildlife?
NEO: When you are photographing wildlife, pay attention to the animal's behaviour and attitude. You may be able to get closer to it, or you may need to step away depending on the animal's behavior, but always remain within a safe and respectful distance. You'll have a better experience when you pay attention to the animal's needs.
 
What tips do you have for social media use in general?
NEO: Social media is a platform to start a conversation. Each channel is a visual palette and an opportunity to have more intimate conversations with your followers and the people you follow.
I try to be consistent and authentic with my brand and voice across different platforms, and my advice would be to ask yourself what your authentic voice is and to use it everywhere.
Instagram is the most visual platform to share artwork. People that do well on Instagram are those who have curated a lovely body of consistent work so that their followers know what they are going to expect when they look at their feed.
 
Have you noticed any trends in which of your photos get "liked" the most on social media?
NEO: I could spend all day long trying to make an amazing image, but if I post behind-the-scenes images documenting myself and my team, those get shared almost as much as the iconic image. The behind-the-scenes images juxtaposed with the main images become part of the storytelling about the adventure of making the photograph.
 
Anything else you want to add about conservation photography?
NEO: When I'm in a place that should be protected or that is protected, the experience is more special. We shouldn't turn people away from protected areas, but we do have to manage the area in an ecologically sound way and introduce infrastructure so that people can visit without disturbing the area. When you are physically in a landscape, when you truly experience a wild place, you connect with it more deeply. If my images are getting people into wild places, then they are going to work.
Getting your nature photos noticed on social media
Once you have that perfect photo, you want to share it with the world and inspire acts of conservation. But how do you get it seen by as many people as possible, particularly if you don't have rock-star levels of followers on your accounts?
Social media is a place where conversations happen. In order to get your photo noticed, you have to be a part of the conversation, rather than just blindly posting your masterpiece and hoping for the best. Here are a few tips for different platforms.
Instagram
This is the #1 platform to get your photo out into the public eye and noticed. Anyone can follow you on Instagram, but they can only find your picture if you post relevant hashtags with it. To increase engagement, use specific hashtags that relate to the spot your photo was taken, its subject and so on. Where more general hashtags (such as #ocean) will get your post liked by bots, more specific hashtags will get your photo liked by real people. To find the hashtags you should use, search for the keywords you think people will use to find your photo, and use the suggested hashtags from your search. Videos tend to get more engagement than photos, but keep in mind that you can only post up to 60 seconds of video.
In terms of how many hashtags you should use, industry best practice is a range of four to 15 hashtags, depending on how many relevant hashtags you can come up with. Remember that links don't work on Instagram, so tell your story with your image or video, hashtags and a short description rather than relying on a link to your blog or website to do it for you.
You'll also want to tag your location. You can do this by tapping "Add Location" in your post screen. You can choose to tag your current location or enter it manually if you are posting to Instagram after your trip. If you are taking a photo in a protected area, you may want to consult with the organization in charge of that area before posting its location so you aren't encouraging hordes of tourists to visit an environmentally sensitive spot.
Facebook
While Instagram is the hot spot for visual posts, Facebook still has the largest audience of any social network. Standing out from the crowd can be difficult due to the sheer volume of posts. If you just have a personal profile on Facebook, the audience for your post will usually be limited to your friends. If you want to share it with the world, make sure to make your post public - this simple how-to from Facebook will walk you through the steps. If the area you were in is affiliated with any organizations, tag their Facebook page and they may post it on their page's timeline if it fits their content requirements, which will give your image a broader audience.
Twitter
Photos still drive high levels of engagement on Twitter. The same hashtags you choose for Instagram should work on Twitter, although if you really want to make sure, you can use a tool called RiteTag to find relevant hashtags specifically for Twitter. Don't use more than three or four hashtags, as more than this will tank engagement on your post.